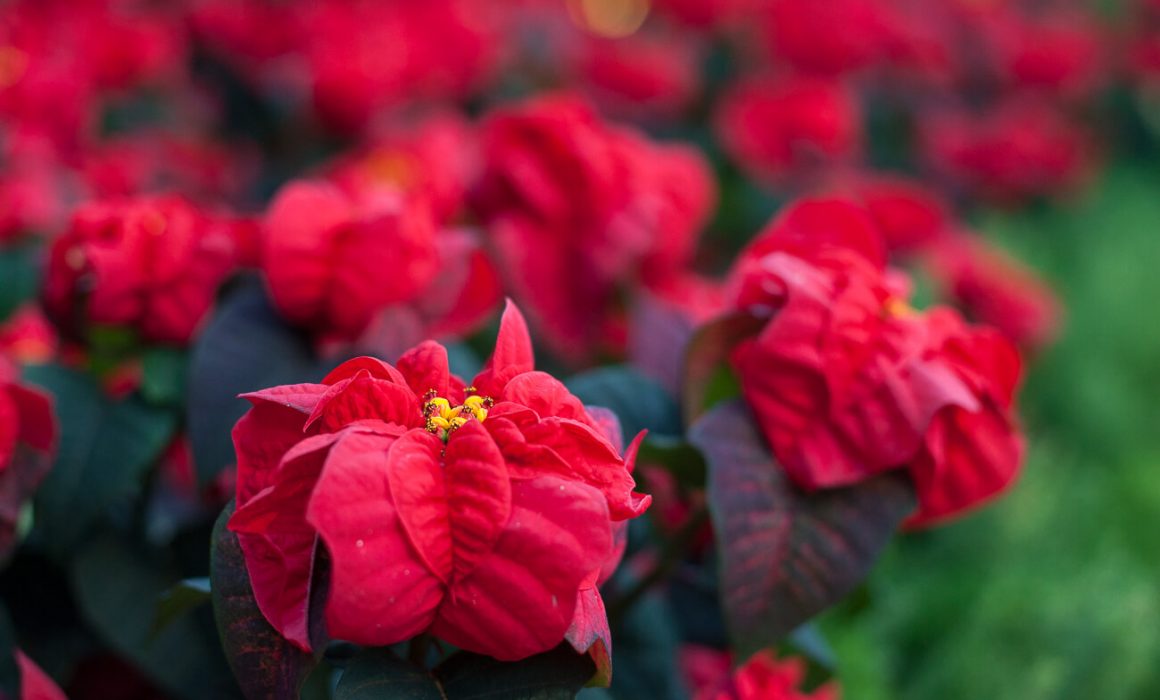 The first snow of the year has blanketed the earth and garden. Snow clings to tree branches and twigs, transforming their dark branches into intricate lace. While the snow may be beautiful, the biting cold is less enjoyable.
Winter came quickly this year. The temperatures plummeted and we've been locked in her cold embrace the last few weeks. The first frost and snow finished off the few plants that clung to life. With nature slumbering, strolls through the woods and garden lose some of their fun. I've found that the best way to escape the cold and get into the holiday spirit is to visit a garden conservatory.
At this time of year, the glass houses are decked for the holidays. Poinsettias are the stars of the show. Native to Mexico, they are at home among the other tropical plants that live year round in glass houses. Each year, breeders introduce dozens of new poinsettia cultivars. Beyond the classic red, you'll see pink, chartreuse, and even salmon. Some are even spotted and speckled.
Garden designers create living wreaths and trees out of unexpected, and ingenious, plant materials. Christmas trees are built out of multi-colored bromeliads. Tillandsia adds an excotic touch to tradditional evergreen wreaths. Orchid blossoms dangle from long stems like Christmas baubles.  
For a little inspiration. I put together a collection of photos from garden conservatories that I've visited over the years. I hope this helps you get into the holiday spirit and into the warmth of a glass house.
If you need a little green in your life, visit your local garden conservatory. It's a perfect activity to make a holiday tradition for your family. If you read my last blog post, a membership to a garden is a great way to give year-round experiences. You'll be able to enjoy the holiday displays, as well as the flowers of spring and summer.