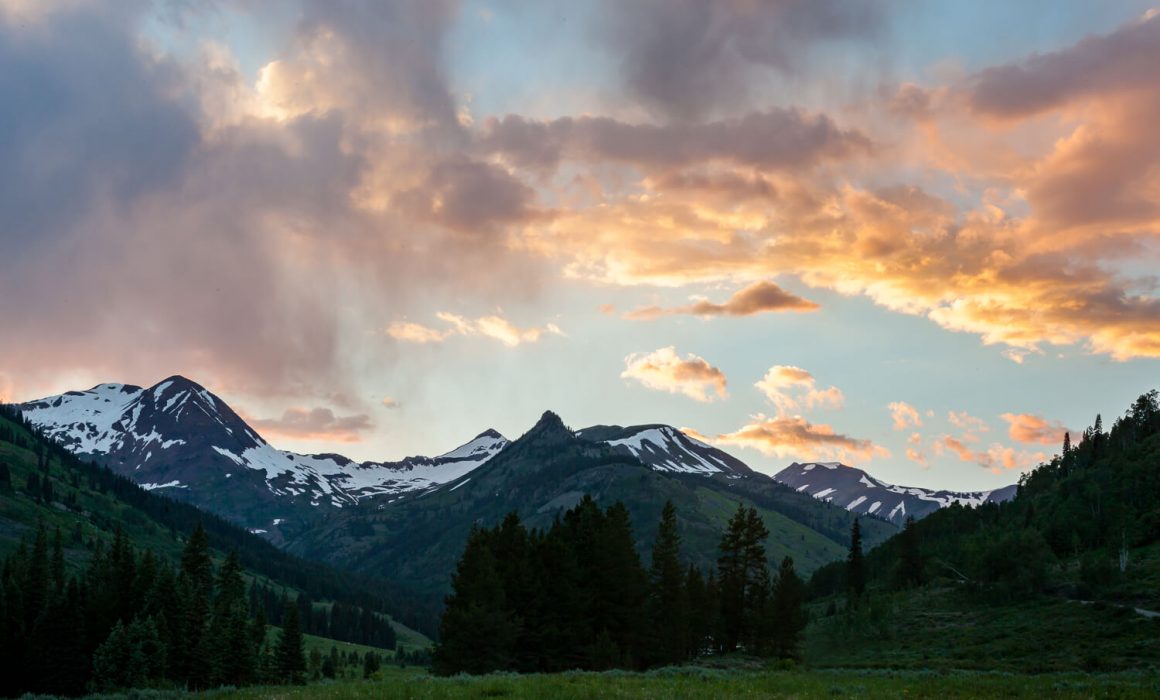 Life will pass you by in the blink of an eye. This simple truth motivated my boyfriend and me to move into an RV and to travel full-time. We wanted to see more of the United States and two-week vacations weren't cutting it. Six months in an RV has shown us more of the US than all our vacations combined.
But even in an RV, life moves quickly. Each week tumbles into the next, and before we know it, we're on the road again. Our journey has taken us across the U.S. and back. There have been struggles and moments of doubt. But, it's been an exhilarating experience that has helped me grow and work on personal goals.
A New Learning Experience
RVs are completely new to us. Before buying ours, we had never been in one. We've had to adapt to a whole new way of life. There are times we were unsure of our next destination or how to even get there. The unknown is exciting but also stressful. Hours are spent researching cities and campgrounds, reading reviews, and checking maps. When selecting a location, there's a fine balance between our desire for remoteness and a strong cell phone signal for work. Experience makes things easier; we now know things that we didn't even think about before. But we're still adapting to these ever-changing conditions.
Part of adaptation means that we're moving a little slower now. We try to spend at least three weeks at each location. This alleviates some of the stress and allows us to fully explore an area. Instead of passing through a region, we learn about its natural features, ecosystems, and plants.
Spending more time in one location has also given me more opportunities to photograph. I have more time to scout locations and plan for optimal lighting conditions. This experience and traveling slower have helped me focus on an important goal: becoming a better photographer.
Practice. Practice. Practice.
When beginning this new lifestyle, I knew it was an amazing opportunity to focus on my photography. I've always taken photographs, but without much deliberation or intent. Mostly, I captured photographs of special occasions, events, and vacations. I photographed gardens, but never too seriously. And as a private person, I rarely shared my photographs.
This all changed when I decided to travel full-time in an RV. Since hitting the road, I have deliberately taken photographs nearly every day. I've probably taken more photos in the past six months than in the last six years. The old adage "practice makes perfect" is true. You won't get better if you don't try. By immersing myself in botanical and garden photography, I've learned new techniques, improved my compositions, and streamlined my editing and process workflow.
One of the biggest changes has been that instead of keeping the photographs hidden away on my hard drive, I've consistently shared them on Twitter and Instagram. It was uncomfortable at first, but it feels good to share a little bit of myself with the world. Now it's time to share a little more.
I've completed a major update to my website and added new photographs from the past six months. The galleries have been redesigned and my photographs are organized around three new categories: wildflowers, gardens, and landscapes. Below are a few new photographs from the last six months.
The journey west took us through nine states: Ohio, Tennessee, New Mexico, Arizona, Utah, Colorado, Wyoming, South Dakota, and Iowa.  But, the majority of our time was spent in the Four Corners region, with nearly a month in the Rocky Mountains. After a brief interlude in Spain and France, we're back on the East Coast.
My landscape photographs range from desert canyons to lush mountain meadows. I discovered new wildflowers in the desert and photographed familiar species in the mountains. I encourage you to check out the galleries to see what's new.